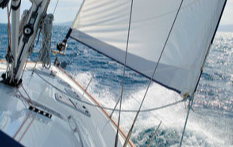 Glasgow Maritime Academy delivers Masters Orals 500 GT or Chief Mate 3000 Orals D syllabus preparation classes every month
Course Duration: Full time course lasts for 4 weeks
Course Dates: 1st Monday of every month. See exact dates Below
Availability: Seats Available.
Course Options:
(A) – Standalone – Fees £1375
(B) – with HELM M – Fees £1675
Course Description
The MCA Masters Orals 500 GT or Chief Mate 3000 is an orals course designed as per ORALS D sylabus of MGN 369
Course Content
Our course has been put together by professionals and covers all topics within the MCA oral exam. We have years of experience and our research is compiled from previous exams along with input from candidates. Not only do we cover the topics likely to be asked during the exam, we also look at how they will be asked and techniques used to respond. Topics covered will be navigation, the sextant, meteorology, radar & plotting, passage planning, publications, M notices, ship / bridge procedures, marine pollution, COSWP, crew agreements, IRPCS / ROTR, taking over the watch, emergency procedures, passenger management… and much more…although presentation of other topics may be arranged where the whole group should benefit. Tutorials will be delivered as formal lectures and/or demonstrations as appropriate, supplemented by group discussion, question and answer sessions and directed study. Candidates are also encouraged to make full use of other learning resources, including the on-site nautical library, Internet access, training software and feedback from previous candidates. Each candidate gets a free software "COSOFT" and a mock orals at the end of the course. This helps them repair any damage before going for the actual orals.